Baby Care
Geometric Heart DIY Tutorial
February 11, 2016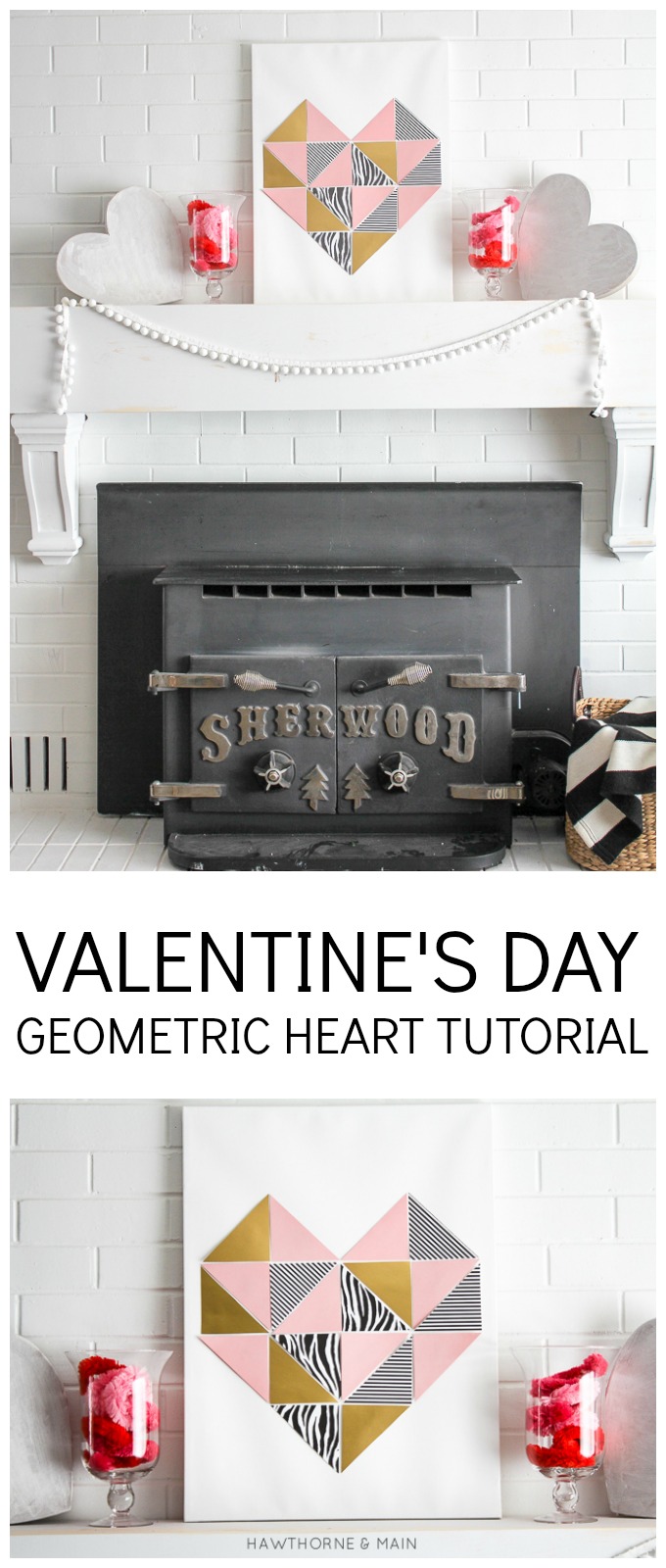 The month of love is here! With new babies arriving soon and others already here, it seems that love is in the air all year long.
Hello Owlet blog readers! This is Shonee from Hawthrone and Main. Hawthorne and Main is a creative blog dedicated to showing women how to DIY one project at at time. From painting to decorating to our struggles with potty training. Let's just say, there is never a dull moment around here.
Here is a simple way to celebrate the arrival of your new one, with this DIY Valentine's Day geometric heart. You could create one of these using the colors of the babies nursery or you could create one that fits with your home's color pallet. Using it year after year as a reminder of when the new one entered the world.
SUPPLIES:
-Scrapbook paper (3-5 different colors)
-Glue or double sided tape
-Scissors
-Pencil
-Canvas board or picture frame
-XL Sharpie Marker
-Ruler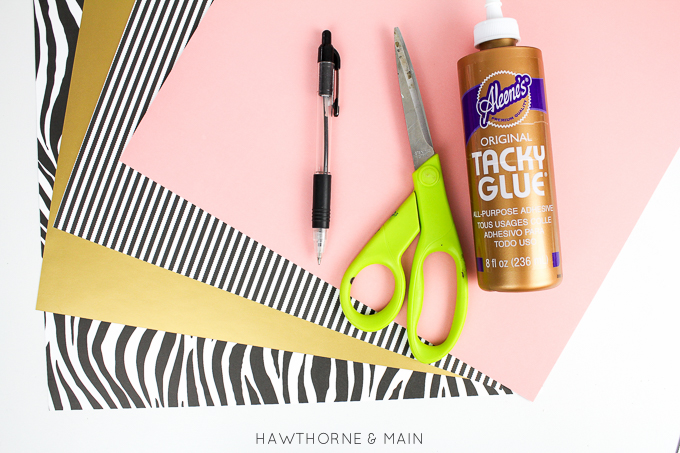 TUTORIAL:
Start by choosing 3-5 different colors of scrapbook paper. They don't need to be matchy matchy, but try to pick colors that work well together. Cut a square out of one of the pieces of scrapbook paper. For this heart we used 5 inch squares.
If you want a smaller heart all you need to do is make the squares smaller. Using a ruler or another piece of paper, draw an "X" on the back of one of the square pieces of scrapbook paper. Make sure each line matches up with the corners.
Cut out the triangles.
Continue making squares and cutting out triangles until you have 5-10 triangles of each color.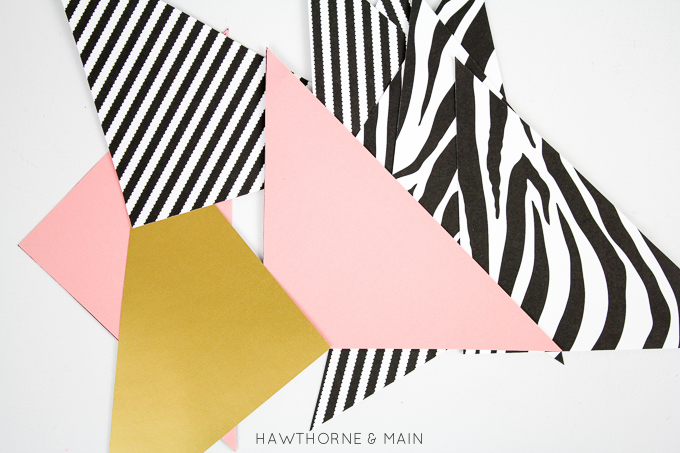 Arrange your triangles into a heart shape, following the image below for reference.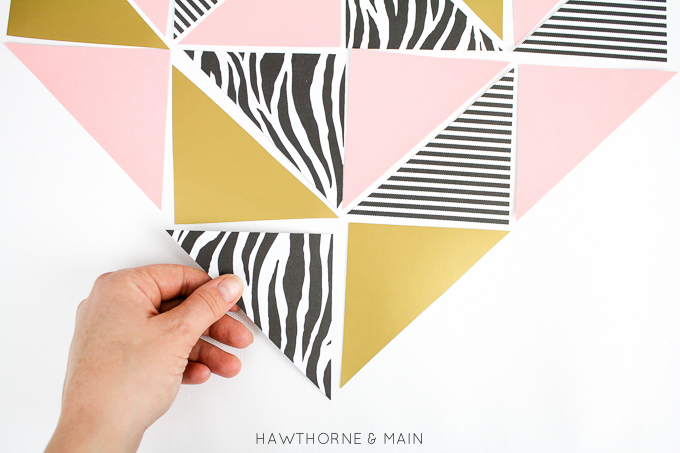 Using glue or double sided tape, (my favorite) attach the triangles to the canvas or picture frame. The double sided tape works great because you might need to do some repositioning as you move along. Once the triangles are in place you can then go back and add glue.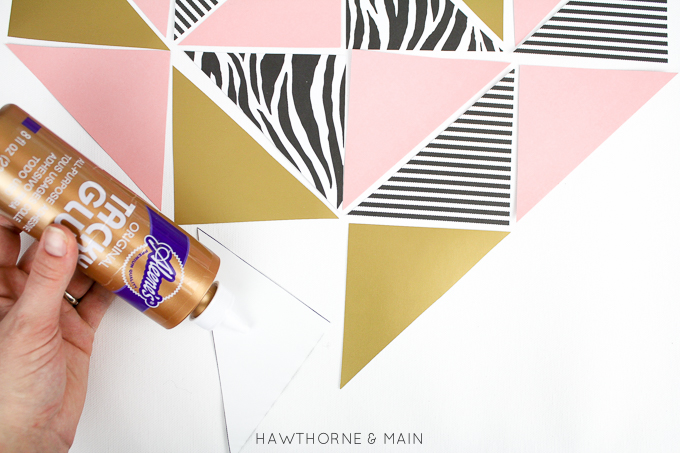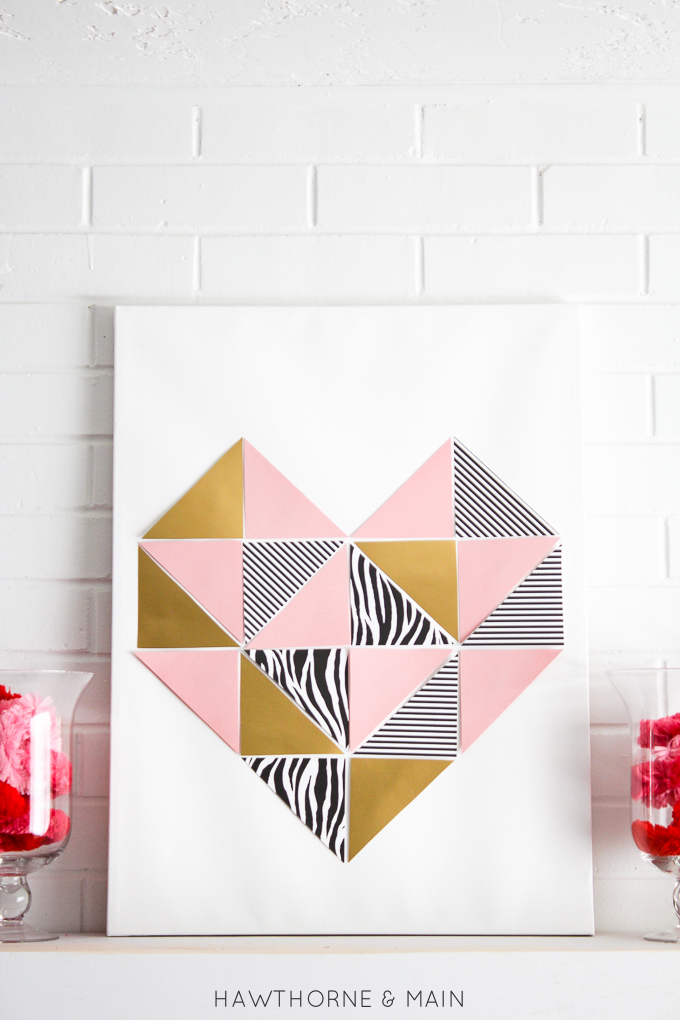 To make your new art even more customized, grab a large sharpie marker and write a phrase on it. Here are a few saying to help get your creativity flowing. It would also be fun to add baby's name on the art.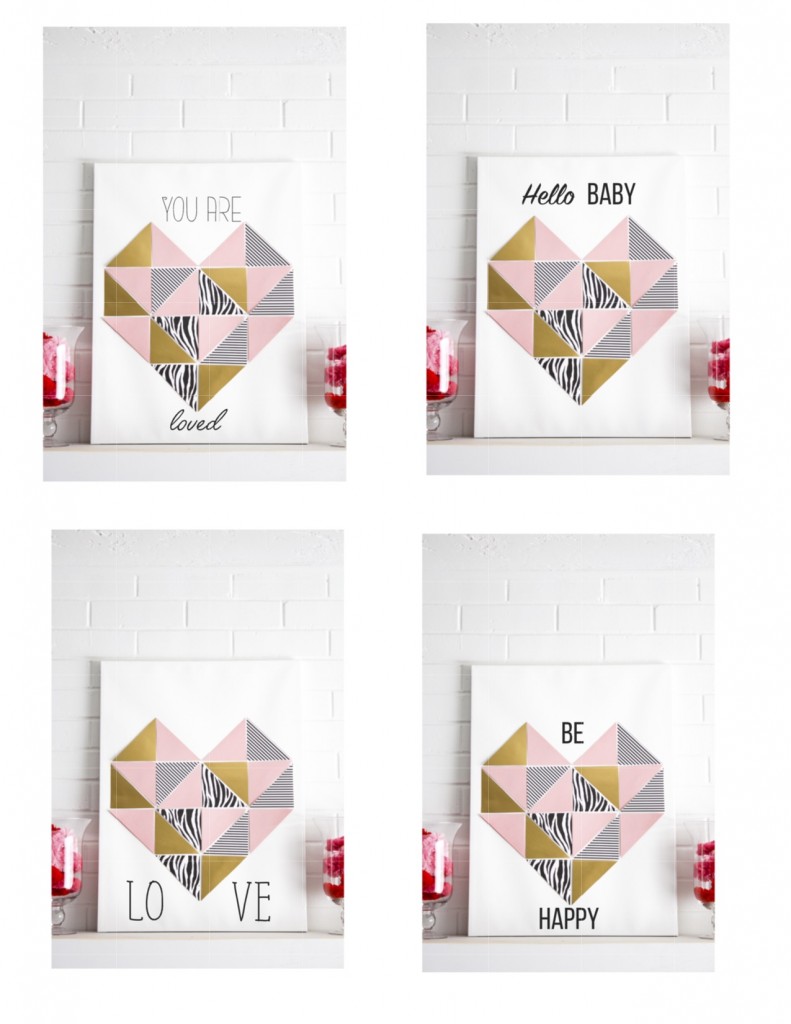 With babies coming soon and others coming later, this is a great way to remember when your little one entered the world. An art piece that can be used year after year.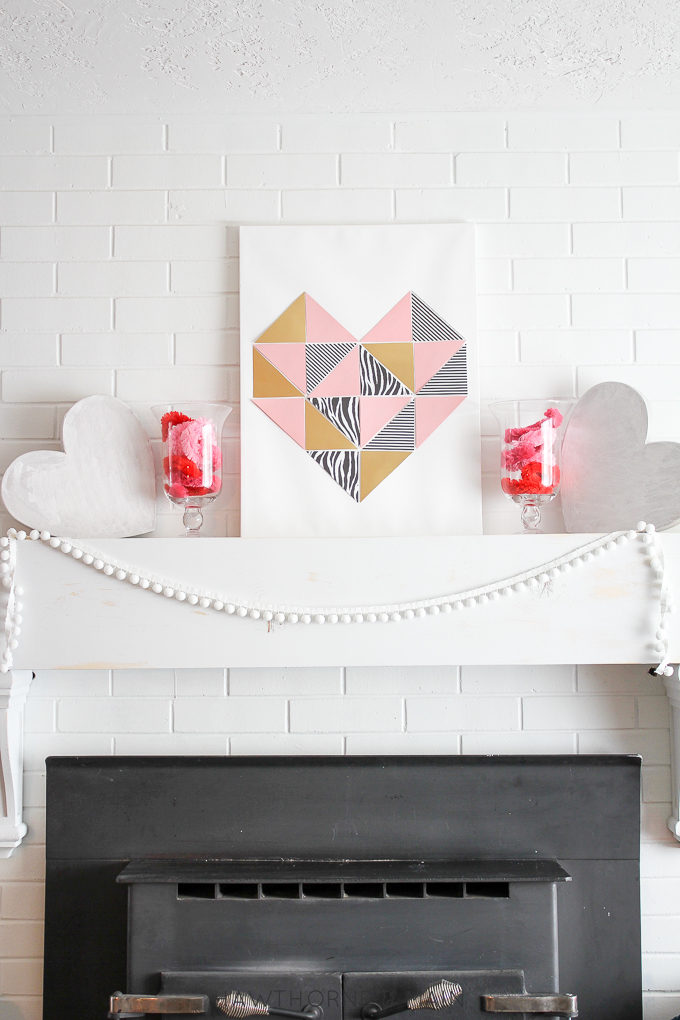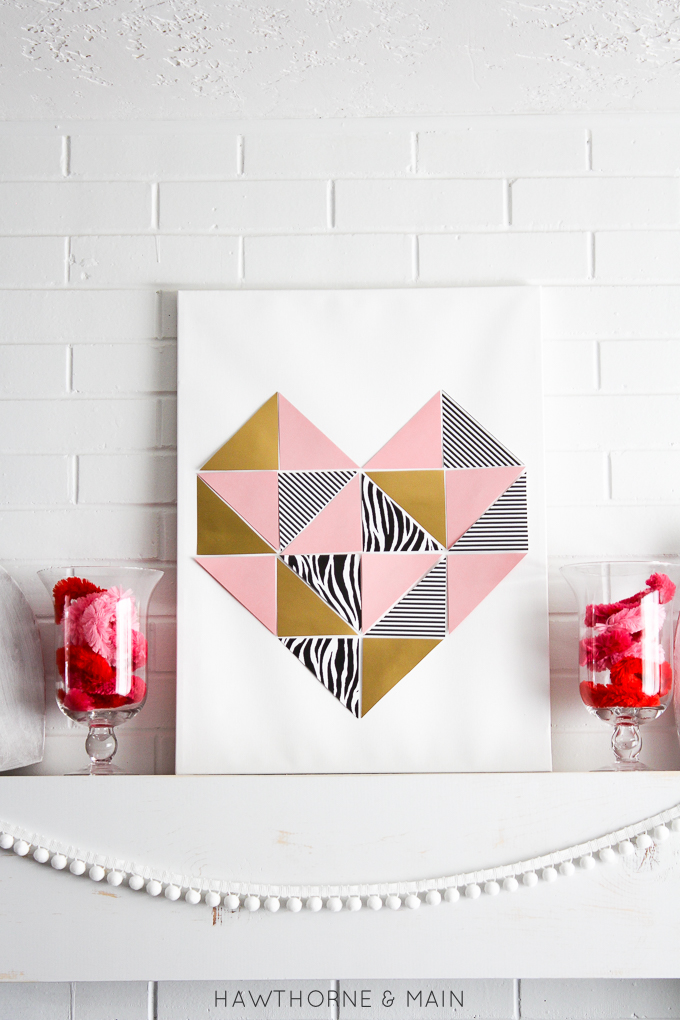 Related Blogs